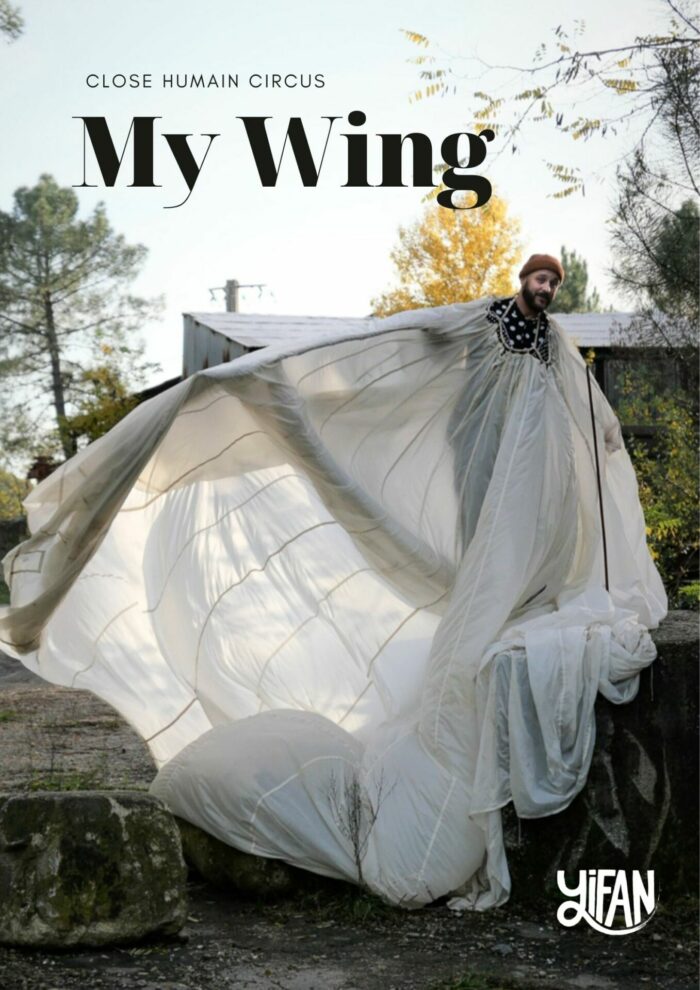 NEW PROJECT YIFAN´S COMPAGNIE FOR 2023
WHY THIS TITTLE?
I chose this title because this project will talk about a person who has lost a wing, and now he is looking for it.
DOES YOUR PROJECT HAVE A THEME?
Through the metaphor of this character who has lost his wing, I would like to approach the theme of the meeting. The encounter with oneself, with the other.
WITH BIRDS?
No, without birds the only animal will be me.
The strongest meeting that I have done in my life was with Renault. We met on a pedestrian crossing. He tried to kiss me but I wasn't ready. I found myself on the ground, between two white lines and I said to myself, how lucky I am!
There is a secret that I have never told anyone. Renault was a garbage truck. It's a bit of shame. A motorcycle would have been better, more rock and roll.
When I was in the ambulance, I realized that I had lost a wing.
At the hospital, I shared the room with Alice from Wonderland and a lion. The doctor gave us injections and gave us pills, I preferred the pills because they made me lose my memory.
And since then, I've been looking for my wing. I realized that a lot of people have lost a wing. They are easily recognized because they go around in circles. "