What people don't know, and is not written in my CV, is that I started acting when I was 5 years old, I played the tree in our end-of-the-year school play.I didn't have any lines in the play, but it taught me about the importance of silence.In high-school, I was passionate about literature and poetry, that I discovered through music.I was also fascinated by the circus which I learned about in the streets.And already in my little head I dreamt of mixing all of it : the tree, the rooster, poetry, and the circus…During my adolescence, my hobbies were a little circus school, a girl by the name of Miriam, the library and high-school (in that exact same order).
Later, I went to university to read and learn how to read.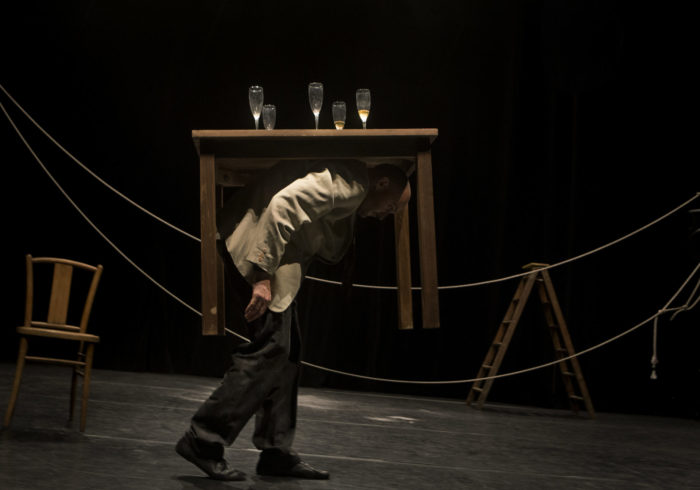 All of it allowed me to stay away from drugs, the church and other possible dangers. After many years spent practicing the diabolo, I finally joined the circus school in Madrid where I fell in love with the wire. I kept with this by doing a 20° degree trip to Russia, then circus school in Pekin, and finally in France. All of this was guided by a passion for learning about the wire, the circus, myself and others.In France, I ran into the Gosh circus and I went on tour with them.
I learned how to put up a circus tent, how to drive by myself, and about the pleasure of sharing.I've been practicing dance and martial arts to learn how to defend myself from myself.